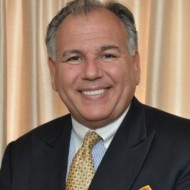 DAVID T. MALOOF
Over the past 35 years, David T. Maloof has become one of the most accomplished international transportation lawyers in the history of the United States. His legal theories have gone all the way to the US Supreme Court, and the nearly one hundred published court decisions bearing his name as legal counsel are among the most ever recorded by any lawyer representing the interests of shippers seeking commercial justice. Utilizing the skills that he first perfected as an award-winning television reporter seen on PBS, his investigations have helped to uncover the truth concerning some of history's most famous transportation casualties, including the MV Elma Tres and S.S. El Faro ship sinkings. As part of an all-star team of ten of the most renowned maritime lawyers from around the world, for a decade he organized the International Cargo Recovery Conference. Today, he is the senior partner in the international law firm Maloof & Browne LLC.
Mr. Maloof has also been deeply involved in international diplomatic affairs, having for nearly a decade represented much of the American Christian community through his involvement with the NGO Churches For Middle East Peace. As one example, after meetings with the National Security Council in Washington and in foreign capitals, a forum which he arranged resulted in a pledge by a significant Muslim leader to create a future state with full freedom of religion and full equality for women. He also placed international peacemakers on radio and television programs, such as "The Daily Show."
Mr. Maloof is a phi beta kappa graduate of Columbia College of Columbia University, where he was elected student council chairman and upon graduation named the most "faithful and deserving" member of his class, along with the "Pullman Award," awarded by the student government to the class' most outstanding member. He also won the "Milch Prize" as the member of his junior class who has done the most to enhance the reputation of Columbia College, and the "Willen Prize" for writing the best outstanding senior paper at Columbia on a contemporary American political problem. He obtained his law degree from the University Of Virginia Law School. He began his legal career as an intern in the United States Supreme Court and was a finalist for the Rhodes Scholarship.
He lives in Darien, Connecticut with his wife Jean, also an attorney, and they have two grown children. For a number of years he ran the Men's Forum at St. John Catholic Church in Darien and served there as a town official. He serves on the alumni board of Chaminade High School. He and his family have also become known for their work in a foreign refugee camp, where they assisted in developing a sports recreational facility, after which Pax Christi created the Maloof Family Young Peace Builder Award.
In 2016 he published a history book entitled Christianity Matters: How Over Two Millennia the Meek and the Merciful Revolutionized Civilization — and Why It Needs to Happen Again, which received an international award from the Catholic Press Association.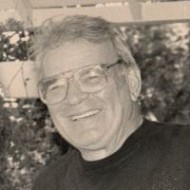 LAWRENCE C. BROWNE
Mr. Browne was a partner in the international transportation law firm, Maloof and Browne, in Manhattan. He was a graduate of Harvard College (1962) and Harvard Law School (1965), and was admitted to the New York Bar in 1967, and thereafter to various Federal Courts including the U.S. Supreme Court.
Since 1967, Mr. Browne practiced with a number of New York litigation firms, including Cahill, Gordon & Reindel and Weil, Gotschal & Manges, before forming Maloof & Browne in 1993. Mr. Browne (known as "Spike") was involved with a number of notable Federal Court litigations in his career, such as:
• "The Pentagon Papers" case, wherein he worked on the successful Petition for Certiorari to the U.S. Supreme Court;
• successfully prosecuting a major contract action against an international grain exporter in connection with $6 million on a letter of credit. Kashi v. Gratsos, 790 F.2d 1050 (2d Cir. 1986);
• spearheading a stockholder's class action suit arising from a $1.2 billion tender offer by U.S. Steel. This eventually resulted in a $26 million settlement for the class stockholders' claims, Prior v. United States Steel, 794 F.2d 52 (2d. Cir.), cert. den'd, 479 U.S. 954 (1986), and special recognition in the form of an individual attorney fee award to Mr. Browne, by order of Judge Milton I. Pollack. Pryor v. USX Corp., 82 Civ. 0216 (SDNY) (MP) (Decision entered October 30, 1993); and
•numerous maritime and commercial cases.
He was an avid tennis player and an opera fan.
Lawrence C. Browne is survived by his wife Debbie, his three daughters, Jennifer, Dorothy and Erica, his son-in-law Chris. We will dearly miss him.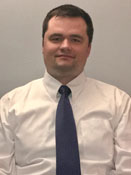 KIPP C. LELAND
Kipp Charles Leland received a Bachelor of Science degree in Marine Transportation, summa cum laude, from the U.S. Merchant Marine Academy.  He subsequently earned a Juris Doctorate degree from Vanderbilt University Law School, and a Master of Library and Information Science Degree from Rutgers University.
Prior to joining the firm, Mr. Leland worked at Hill Rivkins LLP.
Mr. Leland's areas of practice cover a wide variety of transportation and maritime law, including marine claims on behalf of cargo arising out of vessel collisions, sinkings, fires and explosions, inland transportation claims, claims arising out of warehouse fires and floods, and marine insurance litigation.
Significant cases include the sinking by collision of the MV Tricolor in the English Channel, the sinking by collision of the MV Ziemia Lodzka in the Great Belt of Denmark, the explosion and sinking of the P-36 Floating Production Platform off the coast of Brazil, and the explosion and fire aboard the MV Flaminia.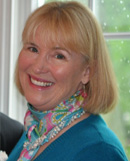 JEAN M. SWEENEY
Jean M. Sweeney graduated in the 3rd class of women from the College of the Holy Cross with a B.A. in English Literature, Dean's List, and received her J.D. from St. John's University School of Law. She worked in Wall Street for 15 years as counsel to Mutual Funds and Investment Advisers, before joining Maloof & Browne LLC.
Ms. Sweeney has played a leading role in the charitable efforts of "Feed My Starving Children," which, from her town of Darien, Connecticut, has bought meals to more than one million starving third-world children in the last three years. She serves on the Board of the League of Women Voters in Darien.
Ms. Sweeney's practice areas include both international transportation law and corporate law.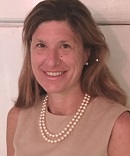 NANCY WHITMAN GEARY
Of Counsel and Research Attorney, Nancy Whitman Geary, received her B.A. degree both in History and in Law, Ethics and Public Policy from Brown University, magna cum laude and phi beta kappa, and her J.D. cum laude from Harvard Law School. She worked as an Assistant Attorney General in the Criminal Bureau of the Massachusetts Attorney General's Office handling criminal appeals, and later prosecuting public corruption, economic crimes and insurance fraud. She spent six-months as a member of the Urban Violence Strike Force in Lowell, Massachusetts, and was appointed to the Massachusetts Commission on Domestic Violence.
Nancy worked as a litigation associate at Choate, Hall & Stewart in Boston. Her cases included the defense of a law firm charged with RICO offenses in a multidistrict litigation consolidated in Philadelphia, and a reinsurance coverage claim for 22 Superfund sites. She is also a partner with Walker|Geary, a litigation firm in northern Westchester.
Nancy is the author of four novels. She has taught fiction and memoir writing to both adults and children and was an adjunct professor of Law and Literature at Roger Williams School of Law. She has served on the boards of Horizons Student Enrichment (New Canaan, CT) and the Center for Contemporary Printmaking (Norwalk, CT) and served as warden of St. Francis Episcopal Church (Stamford, CT).
She is admitted to practice in New York and Massachusetts